Performing Arts Camp
We had a great time at our 2018 camp! Keep posted for information for future camps.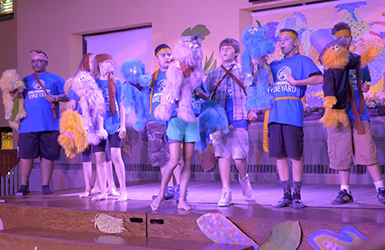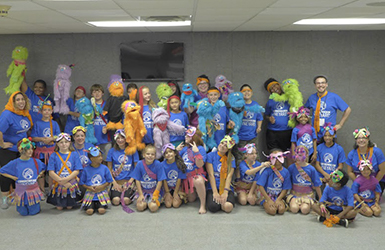 About the Camp
The Performing Arts Camp for Kids is a five night interactive learning experience children in grades 1-8 aimed to teach kids how to use creative arts to share the deep truths of life with their community and world.
Throughout the week, from 6:00-8:30pm Monday through Friday, campers will rotate classes to learn performing arts skills such as visual art, music, acting, and movement by preparing and rehearsing an original production to be debuted on Friday evening at the end of the camp. The Friday night performance will be a free event open to the public.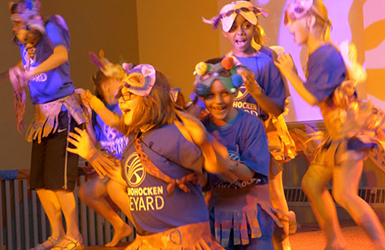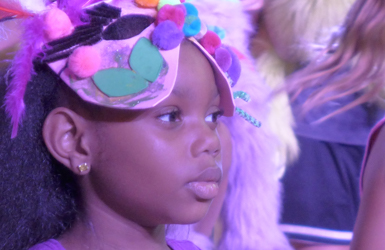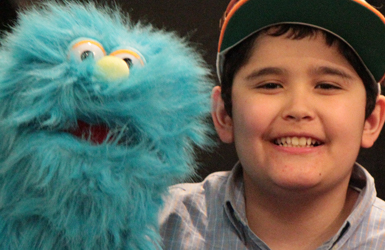 Our Staff
Our experienced event staff have over 100 years combined professional teaching and performing arts experience in local theatre, directing summer camps, international opera, and visual arts instruction.
Kevin Monaghan – Music Teacher / Camp Director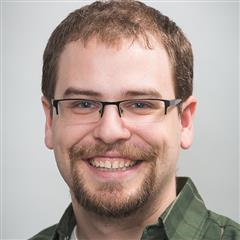 Kevin is a musician, composer, and playwright in the Philadelphia area.  He holds a degree in music from Eastern University where he toured internationally with a choral ensemble called Turning Point.  Actively involved with the performing arts, Kevin has participated in numerous theatrical works both onstage as a performer, and offstage as an accompanist, stage manager, director, and playwright.  He has taught creative arts to young people in Philadelphia for over 8 years and helped create dozens of original productions and songs.   Kevin is also the Children's ministry coordinator and administrator at Conshohocken Vineyard Church.
Natalie Hann – Acting / Movement Teacher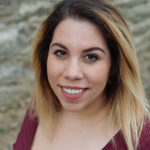 Natalie Hann has been making her mark in the Philadelphia arts scene for over a decade. She is a voiceover artist and has recorded over 16,000 commercials. She is also the Director of Shadow Company, the high school division of "Yes! And…" Collaborative Arts. Natalie has devoted 12 years to teaching the arts to children in theatre camps, vacation bible schools and in various theatres. She is a graduate of Eastern University with a degree in musical theatre.
Teresa Moyer – Producer

Teresa is a Professor of Music, specializing in Vocal Studies at Eastern University.  She holds a Master of Music degree in Opera Performance and an Artist's Diploma in Voice from the Curtis Institute of Music, as well as a Bachelor of Arts degree in Music Education from Rutgers University.  She initiated the Opera Workshop and Musical Theater program at Eastern University, where she has directed numerous productions and sung several faculty concerts.  She is a member of the Conshohocken Vineyard Church in Conshohocken, PA, where she and her husband Stephen serve on the worship, prayer and church leadership teams.
Lindsey Perry – Visual Arts Teacher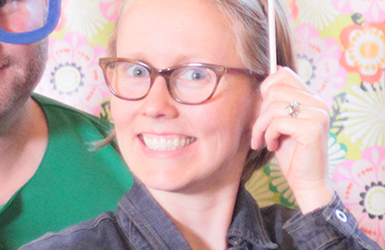 Lindsey Perry has been interested in visual arts since she was a child. She attended yearly art camps and also did a concentration in visual art in high school. Art has always been a form of self-expression and therapy for Lindsey and she has been sharing that throughout the years since working with youth of various ages. Her experience includes working with a Florida government program focused on utilizing art with at-risk youth as a means of behavior redirection and positive self-expression. She continued to work with community youth in Norristown when moving to the area in 2011 through ACPPA Community Art Center. Her work with this Art Center included working in conjunction with Norristown Area School District's after school programming and later as the Program Coordinator for the after school program at the Art Center. Art continues to play an important role in her life and vision for rebuilding communities and empowering youth.