Leadership
Our Staff
Rich Andrews, Founding Pastor
Native to the region, Rich graduated from Upper Merion High School in 1997. He stayed local for college, earning his bachelor's in engineering and masters of education from the University of Pennsylvania. After a stint of doing freelance web development and teaching math for six years at Philadelphia's Mastery Charter High School, Rich dove into the world of pastoral ministry at Blue Route Vineyard in Media, Pennsylvania. Seven years later, joined by an excited and committed bunch, he launched CVC in the fall of 2014. In his free time you're likely to catch him working out at the local CrossFit box or spending time with his family. Rich and his wife Jess live in Bridgeport with their two daughters and two sons.
Teresa Moyer, Associate Pastor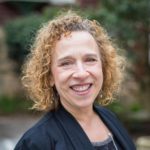 Teresa Moyer is a Professor of Music and the Associate Director of Theatre, specializing in Vocal Studies at Eastern University. She holds a Master of Music degree in Opera Performance and an Artist's Diploma in Voice from the Curtis Institute of Music,  a Bachelor of Arts degree in Music Education from Rutgers University, and a certification in Biblical leadership through the Vineyard Institute. Teresa initiated and leads the Opera Workshop and Musical Theater program at Eastern University where she has directed numerous productions. In addition to her work at Eastern, Teresa maintains a private voice studio in her home in King of Prussia where she lives with her husband Steve.
Gina Cañete, Children's Ministry Coordinator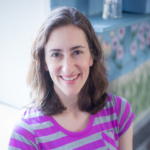 Gina graduated from Messiah College with a BA in behavioral science and family studies and has been involved in children and youth ministry for over 15 years. During that time she has worked with churches in King of Prussia and Philadelphia as well as overseas in Jamaica and the United Kingdom. Gina is a long-time resident of Upper Merion Township, where she lives with her husband and three children. Besides enjoying time with her family, Gina loves being in the great outdoors, trying ethnic foods, playing basketball and volleyball, and visiting Lancaster County where she grew up.
Vineyard USA
Conshohocken Vineyard Church is a part of a larger church community. The Vineyard Movement is a network of over 2,500 churches in 95 different countries, committed to seeing each generation reached by the power of the Gospel. With a view to embrace integrity in Christian character along with the activity of the Holy Spirit, each Vineyard church seeks to be an outpost of God's compassionate love in a broken world.
From the beginning, Vineyard pastors and leaders have sought to hold in tension the biblical doctrines of the Christian faith with an ardent pursuit of the present day work of the Spirit of God.
We share core values with the broader Vineyard community:
We are a people of the Kingdom of God who…
partner with the Holy Spirit
experience and worship God
reconcile people with God and all creation
engage in compassionate ministry
pursue culturally relevant mission in the world
To learn more, visit http://www.vineyardusa.org.