Small Groups
What Are Small Groups?
Small groups are a great way to deepen relationships with other members in the church and grow in your relationship with God. Small groups are more than just Bible studies.
Small group meetings are designed and led in such a way as to provide people with a mix of activities and interaction that cultivate growth in worship (learning to live our lives according the Bible), connection (cultivating authentic relationships), growth in the Holy Spirit (both through inner healing and practicing spiritual gifts), and service to others though hospitality, missional living, evangelism, and caring for the poor.
At CVC, our small groups meet on a semester schedule, meeting in fall/winter and spring. During summer months, we break and gather for social events with the larger church community. Available groups often change from semester to semester, and we encourage people to explore different groups to promote varied relationships among our community.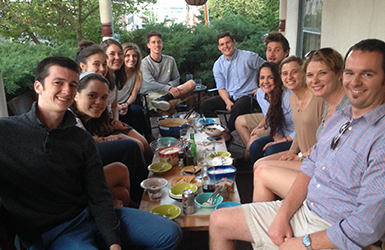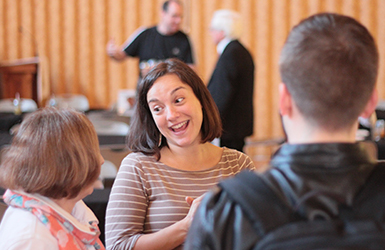 Current Small Groups
Small groups begin the week of September 17th.
Mondays 7:00pm / 412 Union Ave., Bridgeport / led by Rich Andrews
Tuesdays 7:15pm / 216 Buttonwood St.,  Norristown / led by Ben and Lindsey Perry
Wednesdays 7:15pm / 419 Hurst St. Bridgeport / led by Steve and Teresa Moyer
Wednesdays 7:30pm (Prayer group: 2nd a 4th weeks of the month) / 602 Grove St., Bridgeport / led by Jess Andrews
Thursdays 7:30pm (Youth Group, 6-12th grade on 1st a 3rd weeks of the month) / 602 Grove St., Bridgeport / led by Jess Andrews
Fridays 7:15pm / 420 Anthony Rd., King of Prussia / led by Scott and Erin Kishpaugh (kid friendly)
Saturdays 5pm-7pm (Marriage group: 1st and 3rd weeks of the month), 124 7th St., Bridgeport / led by Jess and Ben Mell (little kid friendly)
Joining a Small Group
To join a small group, please register online here, and one of the small leaders will contact you shortly to introduce themselves and let you know more details about their group.